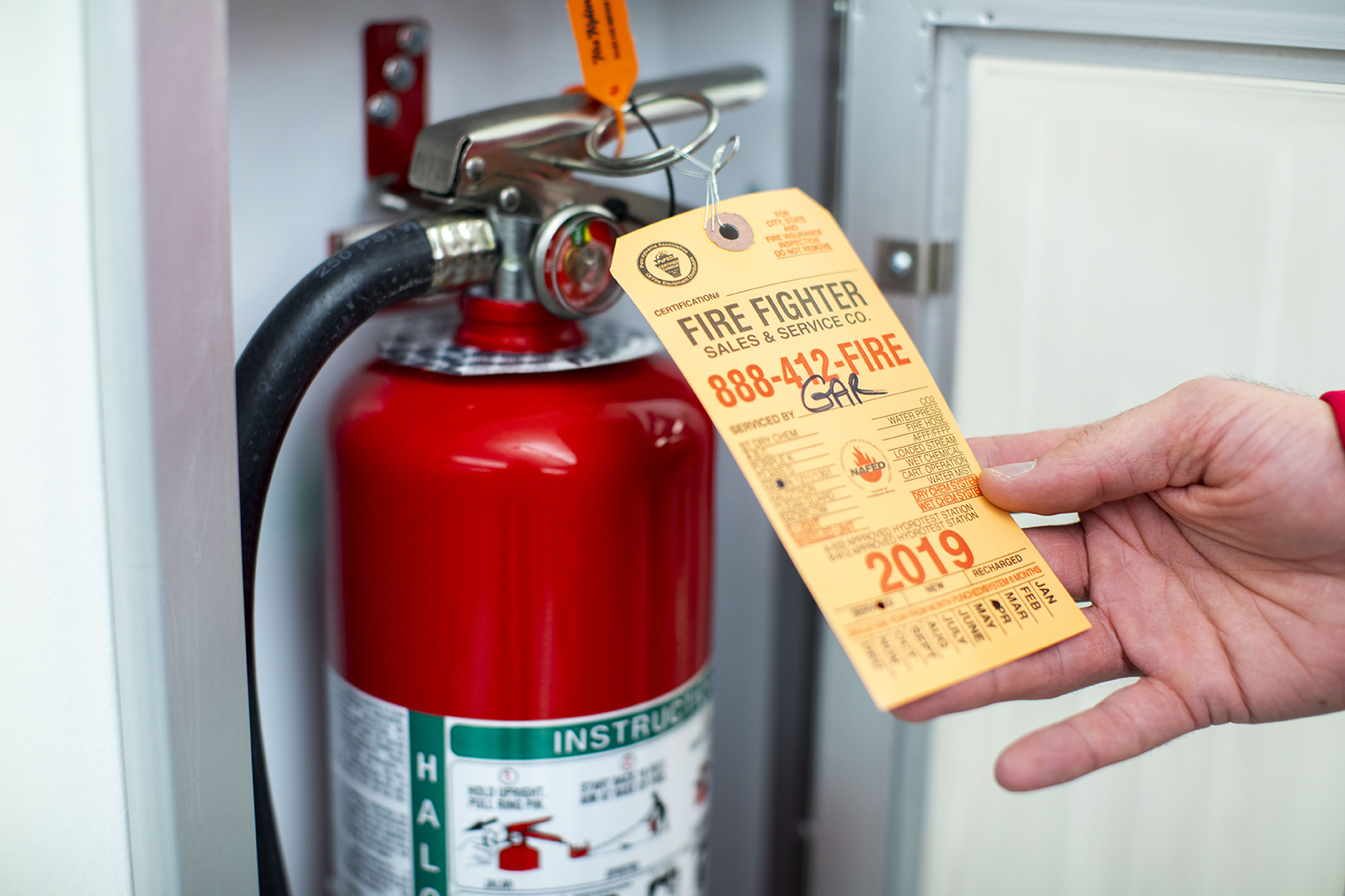 Make Your Home Safer.
Every home should have at least one fire extinguisher. Fire extinguishers are hand held units that offer individuals the first line of fire protection and defense.
Types of Fire Extinguishers:
ABC Dry Chemical
BC Dry Chemical
Halotron I "Clean Agent"
Cleanguard "Clean Agent"
Carbon Dioxide (CO2) Portable
Class "K" Wet Chemical
Stored Pressure Water
Cartridge Operated
Wheeled
Wall Hangers, Brackets & Adapters
We also test and maintain fire extinguishers for both home and businesses in the region. Fire extinguishers need to be tested yearly, with a 6-year maintenance and 12-year integrity testing to certify safety.
In addition to selling and servicing fire extinghuishers, we also provide training classes for every classification of extinguishers to ensure our customers can use their fire protection tool properly.
If you don't have a fire extinguisher in your home–or if your fire extinguisher hasn't been tested in a while–contact Morgantown Security & Fire today to discuss your needs!
Questions?
Ready to discuss your organization's needs?  Simply fill out the form below, and one of our expert safety consultants will reach out to you quickly to talk!
BUSINESS HOURS:
Mon - Fri: 7:00 a.m. - 4:00 p.m.
Sat: By Appointment Only